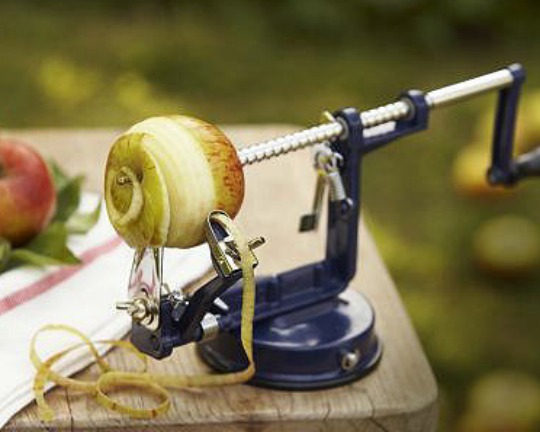 Lakeland's Apple Master is on special offer right now, reduced from £14.59 to £9.59.
The Apple Master makes light work of peeling, coring and slicing apples - perfect for when baking apple-based dishes. It's apparently simple to use – just fix the apple on the prongs, clamp in place and turn the handle. It also works on potatoes, and has a vacuum base which sticks fast to any smooth surface.
Here's a fairly typical review of the Apple Master from a customer who has purchased it from Lakeland:
"With a garden full of apple trees, I needed something to make the chore of dealing with the windfall apples quick and easy. This is fantastic. As home grown apples come in all shapes and sizes, I was aware that it would not always take all the peel off but mostly it does a great job. Make sure you line up the core, and away you go. Kids love peeling apples with it too. A better suction on the bottom would have been useful, as it does come undone quite easily. Overall I am happy with my purchase."
This looks like so much fun. I wonder if it would persuade my kids to eat more apples...