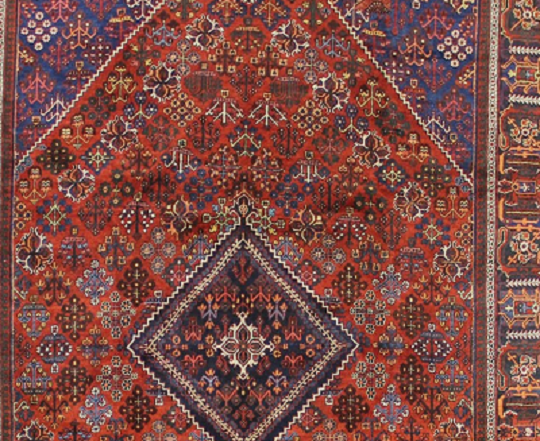 I am not really that clued up on the wonders of rugs, but I do know two things. The first is that every Persian rug has a flaw woven into the mat on purpose and the second is that they last for years. This particular rug has been reduced from (wait for it) £2, 890 to £579 which is huge when in terms of discounts.
This large antique Persian rug is from the Joshagan region. The rug is unique with a foundation pile of wool and is handmade. It has strong red colours, with a tasseled edge. To avoid disappointment order now, each rug is unique, so there is only one available.
It is 285x382cm in size and there is only one available. However, I am not one to whip out a deal only one person can enjoy so you can find the same 80% off on several other rugs that they have on the site as well, also unique and also at such epic discounts.