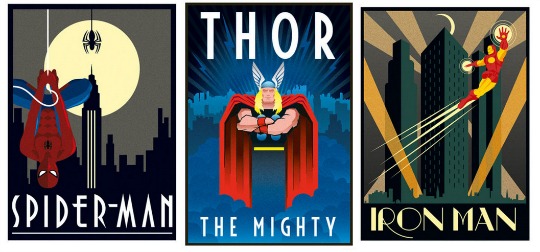 Big posters are a really easy way to brighten up your kids rooms without spending too much money, and with 3 for £10 on large maxi posters at Zavvi you can spruce up the whole room really cheaply. There's free delivery as well. Most of these large posters are £4.99 each, so £10 for 3 is a fab price.
There are literally hundreds of designs to choose from, including all the usual children's favourites for all ages like Frozen, loads of superheroes, kids TV programmes and favourite films.
Don't let them browse on their own as there are some pretty awful posters of scantily clad 'ladies' too, and you don't seem to be able to just choose kids ones. You can choose favourite characters though from the side panel and filter them that way.
I love the retro Marvel posters of Spiderman, Iron Man and Captain America, and we are thinking of getting those for the hall way, never mind the kids rooms!
It looks like everything comes with free standard delivery at Zavvi, so there's nothing else to add on to your £10 either.