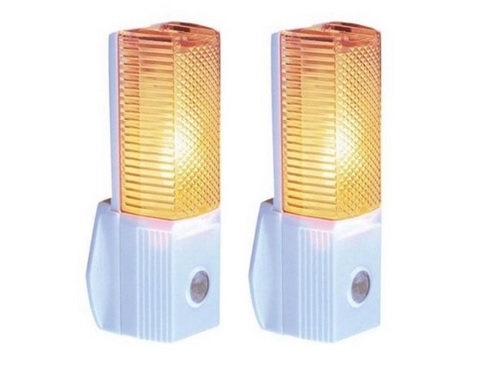 Amazon (seller) are selling a two-pack of night lights for £3.25 delivered. These come ready to be plugged in with bulbs already in, and spare bulbs too.
Whether your little one is afraid of the dark, or you just need to be able to peek in without crashing and clattering into things, or whether you need a little bit of light in the hallway to the toilet, these seem like extremely good value for money, specifically since they are delivered free of charge.
Apparently they arrive ready to be plugged in, and while they don't have motion sensors, they do sense the light levels, so they'll automatically switch off during the day or when another light is on, and on at night or when it's dark and they're needed.
Despite the picture they are said to give off more of a white light than an amber one, and some people say they're too bright to be a night light, while others say they're not bright enough to be a night light! You may have to try it for yourself and see.
Thanks to funkyfreks at HUKD