1/3 Off Canvas Prints @ Photobox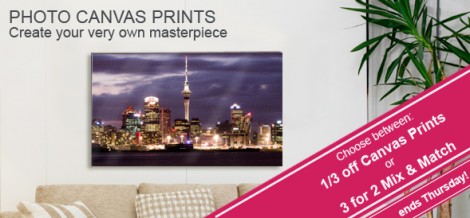 In my non-PlayPennies life I'm also a photographer so I'm always on the look-out for great photographic deals.
I've got two Photobox offer codes for you that will save you some money on canvas prints; there's nothing quite like seeing your favourite photographs taking pride of place on your walls.
O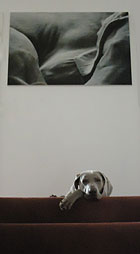 ne of my most favourite canvasses that hangs in my house is of my dog, it's at the top of the stairs and he's recently taken to sleeping underneath it...
Discount:

1/3 off all canvas prints

Offer Code: JUL48HCP
Applies to: all canvas prints
Expires: 11.59pm Thursday 15 July 2010
OR
Discount: 3 for the price of 2
Offer Code: JUL342BC
Applies to: all canvas prints
Expires: 11.59pm Thursday 15 July 2010
When I'm ordering prints or products for clients, in whichever format, I need to be sure that whoever I use are trustworthy and that the quality of their products is up to standard.
I've never once been let down or disappointed by Photobox and their range is always expanding, so they have something for everyone and to suit every budget too.

Of course you don't have to just use photographs - well you do, but what I mean is you could take a high resolution photo of a pitcure your child has drawn, or painty prints of their hands and feet, send it off to Photobox and have them enlarge it and print it on a BIG canvas.
Make sure you order before the close of play on Thursday 15 July so as not to miss out on this great deal.