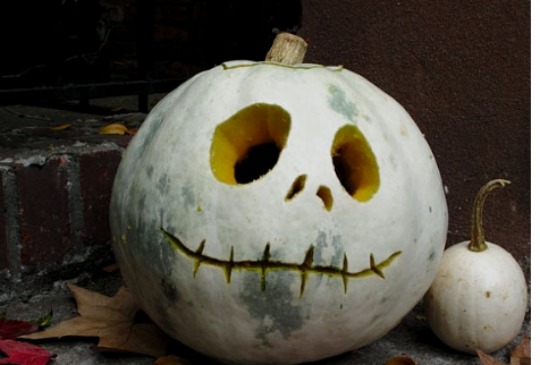 What colour is a Pumpkin? Orange? How about white? That's right - Morrisons and Tesco are selling White Ghost Pumpkins at just £3 and £2. I am so intrigued by these that I am going to buy one for my carving efforts this year. We reckon these will be super popular this year and we can see them selling out.
They are a creamy whitish colour on the outside, kind of the colour of a Butternut Squash, maybe a bit paler and have an orange flash inside. Hang on... is this a round Butternut Squash? No, it's not but it's pretty cool.
These White Ghost Pumpkins are clearly marketed for carving, but I can't help but wonder if it tastes any different to the bright orange ones that we know and love.
If you like to stand out from the crowd then the White Ghost Pumpkin is the way to go. Don't forget about those FREE Pumpkin Stencils, here.
What do you think of these White Pumpkins? Do you prefer the traditional orange one? Let us know!
Thanks to sarell @ HUKD
Image Credit: Daily Mail