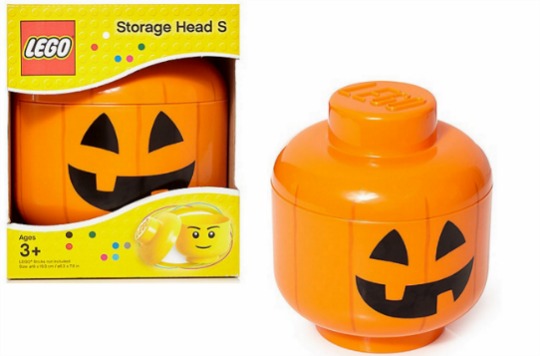 In case you didn't know Halloween is next weekend. Why not grab something spooky for those Lego loving children? Debenhams have reduced this Lego Pumpkin Storage Head from £13 now £7.80. It's super cool and a nice addition to the Lego Storage Head family. I guess you could even use this for trick or treating.
The Lego Pumpkin Storage Head is obviously a spin on the normal Lego Storage Heads that you get. This would look great in a little ones room and is a nice, bright storage solution.
It's suitable for children aged three years old and above. Not quite sure why, as far as I know it's only a two piece item.
You won't fit your whole Lego collection in it but it's a reasonable size to fit lots of Minifigures or blocks into. My boys use their small ones to sort blocks to one side when they are building something intricate.
You can Click and Collect the Lego Pumpkin Storage Head for FREE from a Debenhams store near you or pay £3.49 to have it delivered to your front door.
Thanks to emandrob