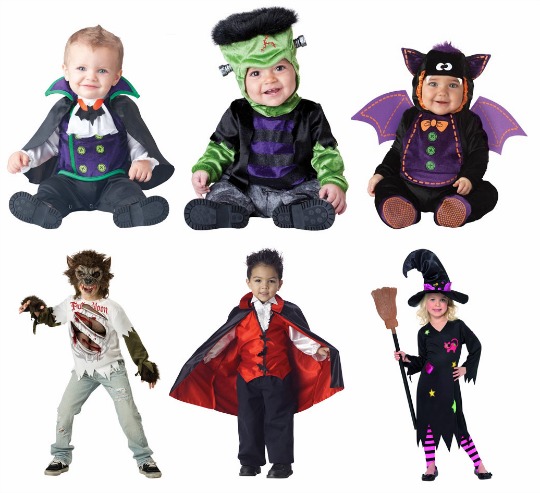 We have told you about lots of great prices on Halloween costumes already, but what if you are looking for something a little bit different, something that you won't see lots of others wearing on the trick or treat circuit this year?
Angels Fancy Dress are one of the top Fancy Dress and Costume Suppliers in the country and as well as selling to the public they supply film and TV companies as well, so they really know their stuff.
The Halloween selection for both adults and children is the best I have seen, and they have hundreds of outfits to choose from. Prices start from just £5.99, and until 2pm on Tuesday 20th October they are offering FREE shipping, saving you £3.99.
The baby costumes are the cutest thing I have ever seen, and even if you are not taking babies and toddler out trick or treating then the photos you will get from these baby Vampire*, Frankenstein's Monster* and other cute outfits will be amazing!
Some of these costumes are a little more expensive than you will find in the supermarkets, but if you want to go all out or have a party to go to then these are still good value, with most of them being less than £20 for the full outfit and accessories.
It's less than a month away now, so get those costumes sorted nice and early!