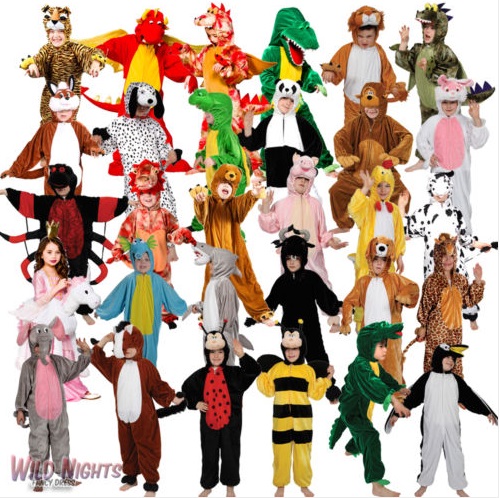 eBay seller Fantasy Dress is selling kids fancy dress costumes from £9.95. It says from £3.50, but I've been through all the options and can only see them from £9.95.  Sizes range from age 3 - 13, depending on what costume you're after.  Delivery is an extra £1.95.
Whether for Halloween or just to have fun around the home, these gorgeous animal fancy dress costumes are brilliant. I think they're especially good for the colder months, when prancing around in fairy and pirate costumes is a little on the frosty side of play.
There are loads of outfits to choose from, though they're not all in stock in all sizes, you're bound to find something your little one loves.
Make sure you read the description with each animal, to be sure you've chosen the right thing for your needs.
I love all of these, and I'm sure my kids would too!