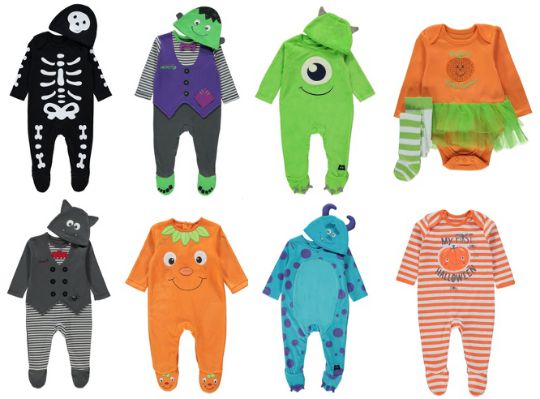 I'm a big fan of Halloween, and if I still had a baby you can bet I would be popping them in one of these for the day! Asda George has had the Halloween Fancy Dress Shop online for a few days now, but the baby items aren't in there - they are hidden away with the all-in-ones so they were harder to find. They are wonderful though, and as they are all only £5 to £7 I think they are a bargain as well.
Items like this sell out really quickly so it's worth getting the outfits sorted nice and early to make sure you get the one you want. For £6 you can choose from a Skeleton, Frankenstein's Monster, a Pumpkin or My First Halloween. At £7 there is a really cute Bat outfit, and the Mike or Sulley Monsters Inc ones which look amazing! I think this Pumpkin TuTu*style may be one of the first to sell out though!
All of these come in sizes from birth up to 24 months, but online availability varies with design. You can click and collect for free from Asda stores, or home delivery charges are from £2.95.