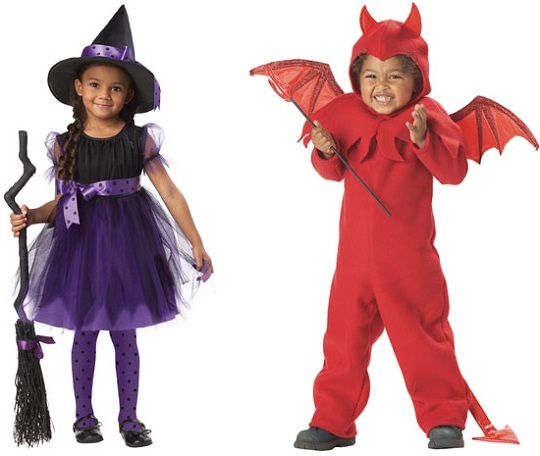 I'm putting this code up because it will soon be Halloween. Angels Fancy Dress is an online costume retailer that many people use, mainly because they often have sought after costumes.
Click here to use your Angels Fancy Dress promotional code
Discount: 10%
Promotional code: SPOOKY10
Expires: 31st October 2012
To use this code, go to the Basket page and enter it in the Voucher Code box. It will be applied automatically.
Personally I'd suggest shopping around, and if you've the time, check out the costume rack at the supermarket. However, the cheaper stuff goes fast and if you're stuck then a 10% discount is handy.
Having said that, as mentioned they have good quality costume and a large range. I've bought from here before myself. What annoys me about the retailer is that they add a whole pile of extras onto the page, which will go into your Basket if you click Buy. These will inevitably double the price of your item, so you need to make sure you take them out of the basket. Unless you want to keep one - such as a wand to go with a Witches costume.
Also, the site automatically selects the most expensive delivery option. Now, since the majority of sites select the cheapest by default, it is really easy to miss this. I wonder how many have ended up paying more for delivery than they need to?
Thanks to missgem at HUKD!