Mid Season Sale: Items From 75p Delivered @ Lisa Angel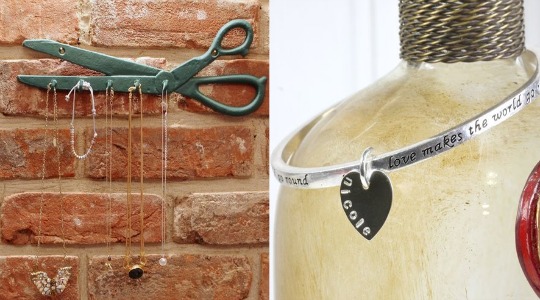 Here I go again, raving about Lisa Angel, but do you blame me? They offer FREE delivery no matter how cheap the item is, none of that spend £20 and get. Plus if you like your accessories then their choice is phenomenal. Their Mid Season Sale is running just now with items from just 75p delivered. If you have any birthdays, graduations or other coming up then you may just find a gift in the sale.
When I think of Lisa Angel I think of those wonderful personalised bangles they are known for. This Personalised Love Makes the World Go Round Bangle* reminds me of my Kate Spade Bangle, one things for sure at £12.50 delivered this is way cheaper.
If you already own an abundance of pretty jewellery then you will need somewhere just as cool to store it. This Scissor Shaped Metal Wall Hook* is ideal for hanging up necklaces and stopping them from tangling. It's only £10.80 delivered, reduced from £18.
There's a total of 294 items in the Lisa Angel Mid Season Sale so you are bound to find something pretty.