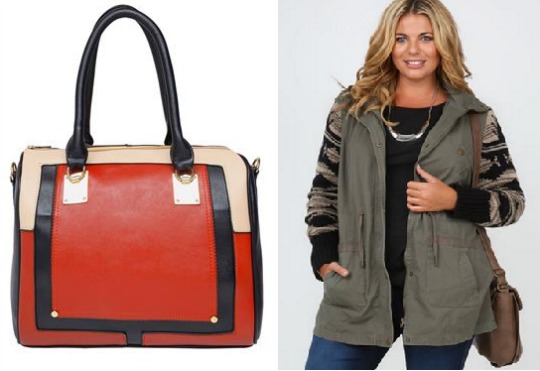 Yours Clothing have just launched their sale and boy are the reduction HUGE! If you wear clothing size 14 through to 36, then you have to look at this sale. If you are out with that, then forget the clothes and go for the bags, accessories and gift sets that have been slashed in price. Items start from just £1 and items are selling fast, so be quick if you fancy something. They offer FREE click and collect too!
We might not be flush just now due to Christmas but that doesn't mean you can't treat yourself to something in the sale. Dresses start for a fiver as do coats and jackets. And if you are plus size then you will appreciate that for once the bargains are aimed at you.
Like I mentioned before it's not all clothing, there's Fake Eyelashes*at £1.50, Glamour Puss Face Palette* for £4 and these are just a couple of examples of hats in the Yours Clothing sale.
This Black & Mint Lace Skater Dress* has £20 off making it just £15. There's just so much to choose from so have a look for yourself, and see what bargains you can find!
Thanks to Goonertilidie @ HUKD