Find Me A Gift Valentine Collection Review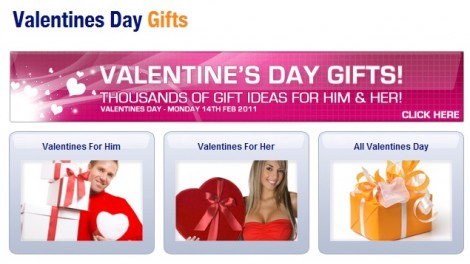 Ah Valentine's Day! Well if you're not already sorted, or are just now thinking you might need to look at suitable gifts, here's a couple of ideas. These come from Find Me A Gift, a website that I often to go to when I'm looking for something a little bit off beat, a little bit different or a little bit kitsch.
So we got two items in for review. Something that's lovely and something that's definitely off beat! A present for her, and a present for him. I gave them to our reviewer Caitlin to try out. With a pre-schooler, Caitlin and her husband have to work hard to get some time together for a bit of romance. What would they think of these gifts? Here's what Caitlin had to say.

The Love Slanket
The Love Slanket (£24.99) is just awesome. A stunning shade of red that hints at pink with gigantic big hearts splattered across the fabric it is a warm and toasty snuggle spot of joy. I whipped it out for work and TV snuggling and refuse to take it off during the day. I waft about the house like a mad prince with the blanket trailing behind me. My daughter has stolen it. But it is definitely not for boys - my husband shied away from it and hissed like a vampire would at the sunlight.
Positives: warm and toasty, easy to use, great armholes and the pocket at the front is ideal for pens while working or sweeties while watching TV. It is the ultimate relax and love yourself item. soft and scrummy
Negatives: I didn't like the smell when it first arrived and it was quite stiff so I washed it and used liberal amounts of fabric softener. After that it was perfect. It is pricey though; you are paying for the novelty value.
Overall: it is warm and toasty so does what it should and the cuteness and madness of it all is ultimately deserving of the price.
Secret message arrow
This is one sturdy arrow. The Secret Message Arrow comes in a cardboard box with gold foil twists to hold it in place, and when you open it the little pieces of paper for your messages fall all over the place.
The packaging got a definite down thumb for me, but the arrow itself is fantastic. Heavy and solid, great quality and just an ace idea. The concept is to take one of the provided pieces of paper (small and square and there are five of them) write a love message on it, roll it up and put it inside the arrow.
Let me tell you, rolling up that piece of paper until it was small enough to fit into the arrow head was a monumental excercise and very difficult. It took me four tries and by the time I had it small enough, it looked like it had been eaten by a bear. Also, make sure you put the note in arrow head or it will get pushed down inside the arrow and you will never see it again!
Other than rolling up the paper this was dead easy to do. The head screws off effortlessly and the arrow looks fantastic. I wasn't sure I would like this item but it completely won me over as an incredibly cute and unusual gift.
Positives: it is heavy and solid and beautiful and the messages can be anything you like. It is reusable; it is a good price point; and you can cut extra pieces of paper in different colours (use originals as size matches) and keep on giving each other special arrow messages. It is a gift that keeps on giving.
Negatives: rolling up that piece of awkward paper
Overall: brilliant Valentine gift at an excellent price point
And finally ...
These are just two ideas. The site has pages of gift ideas for Valentine's Day. If you fancy a bit more togetherness, you could try out the double Slanket!