Ben 10 Alien Force Rug £6.99 @ Sainsburys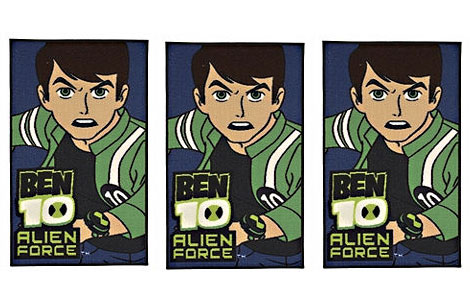 Sainsbury's have knocked a few pounds off this Ben 10 Alien Force Rug and are selling it for £6.99 instead of £10.
My four-and-a-half year old is Ben 10 crazy, I'm not sure there's anything Ben 10 that he doesn't know about or doesn't have...apart from a Ben 10 Alien Force Rug.
I'm writing this deal in stealth mode now so he doesn't see it and embark on a speech SO epic, SO heartwrenching and convincing that it would rob Colin Farrel of the Oscar for Best Actor.
I laughed out loud for real when I read the Ben 10 Alien Force Rug blurb on the Sainsbury's website, apparently it has the POWER to keep your floor clean hahaha.
If you've never watched Ben 10 then this won't be funny, but I got an image in my head of Ben turning into a rug instead of Swampfire or Humungosaur and saying, "FLOOR CLEANING P-O-W-E-R!"
Anyway, back to the Ben 10 Alien Force Rug, aside from it's floor-cleaning powers it's also machine washable up to 40C so you can just bung it in the machine when it gets a bit grubby (from all that floor cleaning).
Click and collect for free at your nearest Sainsbury's is your best option for getting your hands on a Ben 10 Alien Force Rug, but if for some reason you can't get to one then they'll drop one off to you for £3.95.
Thanks to lucerysmum at HUKD