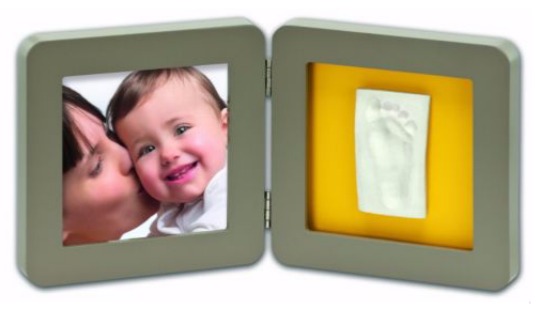 This lovely Baby Art Print Frame kit is on a special offer at Argos, reduced to half price at £8.49 and has free delivery as well so you don't even have to pop and collect it.
The frame is designed to hold a clay imprint of your baby's hand or foot on one side, and has a space for a photo on the other. Everything you need to create the clay imprint is included in the kit along with the frame, along with instructions on how to do it.
I think this would make a lovely New Baby Gift or something special to take to a Baby Shower, and will create a unique and lasting memory of how teeny your baby was. I wish I had done something like this when my two were babies, even though they never had tiny dainty anything - my boys were whoppers!
There seems to be plenty of stock available, and I tested quite a few postcodes and all had stock for delivery. This is an online exclusive, so can't be bought in stores.