Sale NOW ON Charms & Jewellery: Items From £5 @ Pandora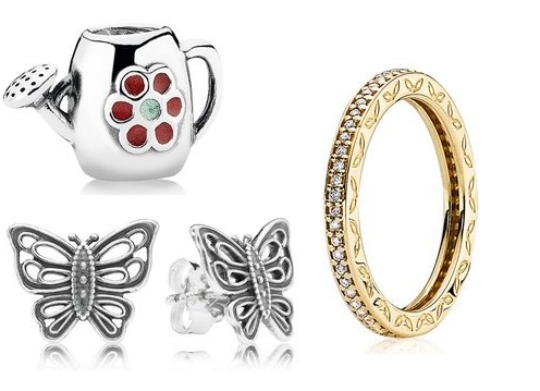 The sale is NOW ON at Pandora!!!! Go, go, GOOOOOOO! Seriously, this brand normally costs £££'s so it's best to grab those charms, bracelets, rings and earrings when they are in the sale. Items start from just £5, so you need to be mega fast if you want something good.
So, what can you get for just £5? This Honeywood Charm* is reduced from £20 to just £5. It's made from solid sterling silver and wood. These charms also caught my eye: Baby Girl Boot Pendant Charm* now £25, made from Silver and 14ct Gold. Panda Charm* was £40 now £19, Celebration Cake Charm* was £65 now £35 and Red, White, Blue Murano* was £30 now just £5.
Not got a bracelet yet? This Moments Single Woven Leather Bracelet* was £40 and is now £19 and this Moments Multi Strand Bracelet* was £35 now £19.
There are lots and lots of items to choose from but trust me, I am a member of about five different Pandora members on Facebook. These sales start and finish in a flash as the brand is so popular.
Delivery is £5 or FREE when you spend £75 and over.