Trivial Pursuit Bet You Know It £12.98 @ Amazon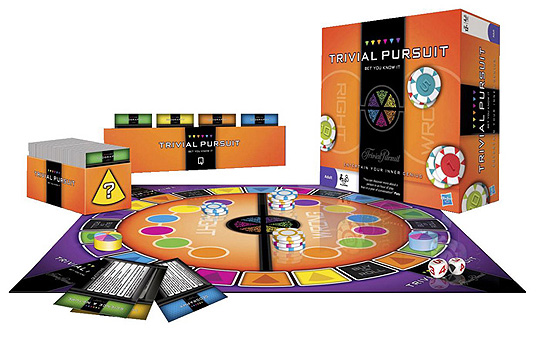 Amazon are selling this different Trivial Pursuit Bet You Know It game for £12.98, rather than the full £33.99 retail price.
I haven't played Trivial Pursuit Bet You Know It version though and having read the blurb, I have to say, it looks rather fun.
There is a rather fabulous twist to this version in that you don't need to know the answers to win, you need to know what your friends know and bet they know it or bet they don't.
How cool is that!  There's nothing more infuriating than playing Triv' with a know-it-all that just speeds their way round the board, collecting wedges left right and centre, whilst you keep getting the answers wrong - well, now you can play with that person AND win as a result of their know-it-all-ness!
There are 1,800 questions and Trivial Pursuit Bet You Know It can be played with between two and six players - and whilst it says it's suitable for players aged 16 years and over, there's no reason why you can't have family teams with younger members joining in and guessing who's going to 'know it'.
Happy not needing to know the answers!