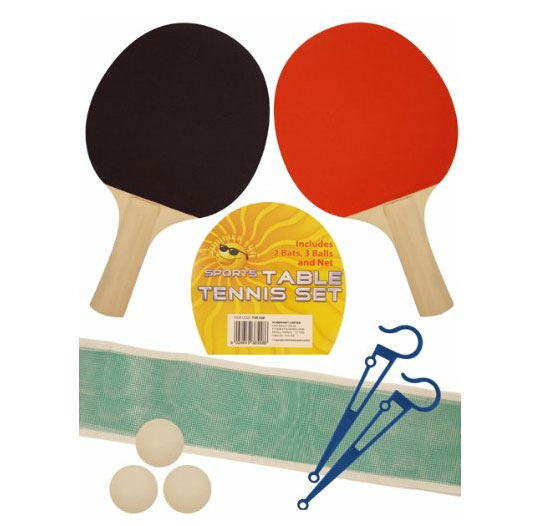 If you pop over to Amazon, you'll be able to pick up this table tennis set with two bats and three table tennis balls for just £2.66.
I'm reading a GREAT book at the moment called 'Bounce' - it's written by Matthew Syed, one of the UK's most successful international table tennis champions, and explores the myth of talent versus the power of practice and I'd go as far as saying it should be complusory reading at school!
Anyway, the bottom line is if you want to be great at something you have to practice - if you have a budding table tennis player but don't have the space, or money, for a proper table tennis table then this table tennis set with bats could just be the solution you're after.
The net fits across your dining room table and comes with two bats and three table tennis balls - I can't find any dimensions for the net and if you have a round dining room table then you're going to get very good at playing the short game!
The times I played table tennis as a kid, I really enjoyed it - perfect for fun and games whilst developing some serious hand eye coordination and reflex skills.
Thanks to wishihadadonkey at HUKD