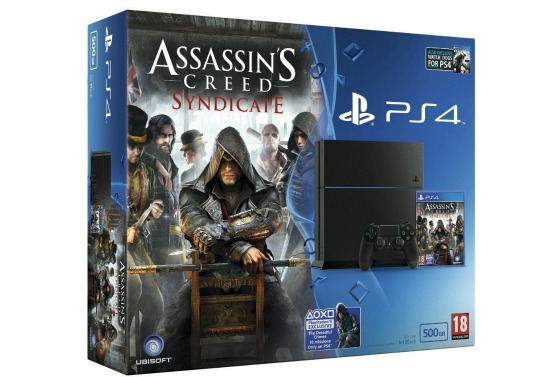 If you are on the hunt for a Playstation 4 then we have found a super deal for you. As part of eBay's WOW Deals, reputable UK seller boss_deals is offering a PS4 500gb Black Console package for just £249.99. This is around £40 cheaper than it normally sells for plus they are throwing in FREE delivery too.
So what do you get with the PS4 500gb Black Console? You get TWO games: Assassin's Creed: Syndicate and Watch Dogs. Assassin's Creed: Syndicate is an actual hard copy, but I am unsure whether Watch Dogs will be digital or an actual boxed game, in with the bundle.
Both of these games are popular and a great addition to the PS4 Console. These games are an 18 rating so are not deemed suitable for anyone under the age of 18.
With this PS4 500gb Black Console, you get a ONE year warranty from the manufacturer. This covers you with any faults that may arise, so that should put your mind at ease, with such a high value item.