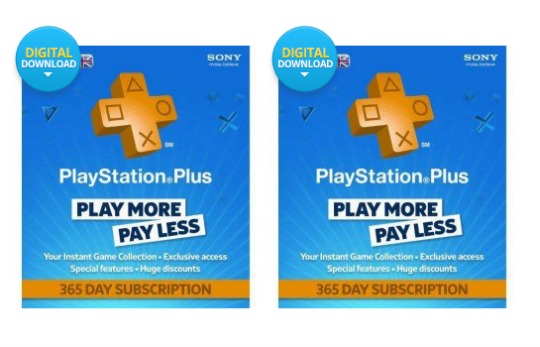 If anyone got a Playstation console for Christmas then the chances are that the free trial of Playstation Plus will be coming to an end. We told you about the XBox Live subscription offer at cdkeys, and they also have the best offer we can find for the Playstation Plus Subscription.
A 12 month subscription to Playstation Plus costs £39.99 everywhere at the moment, and although it has been a pound cheaper in the past at present the best offer is £35.90 at cdkeys. If you Like their Facebook Page you should also get a further 5% off, taking it down to £34.11.
For those parents who are new to all this, in very basic terms getting a Subscription to Playstation Plus allows online gaming for the PS4, PS3 and PS Vita consoles, as well getting two free games per console every month, and the opportunity to play free game trials and access extra online content.
There are lots of other benefits too, and these are all listed on the cdkeys website who explain it all better than I can.
If you need to get a Playstation Plus Subscription you may as well get it as cheaply as possible, and this works out at £2.84 per month which is the best value around at the moment.
You don't get a physical card posted out to you, but get a digital code sent that you just type into the Playstation to activate your subscription.
Hubby and my eldest use this, but I only play Mario Kart myself. ;)