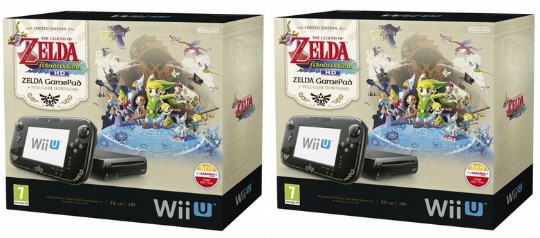 If you were keeping an eye out for a great deal on a Wii U then this is the one! Argos have an amazing deal right now because there are so many offers on at once that all apply to this console.
Buy the console for £179.99 and you get:
Wii U Console Zelda Windwaker Bundle: Black 32GB console, adapter, game pad, sensor bar, HDMI cable, downloadable copy of Zelda Windwaker.
4 Free Games: Mario & Sonic Olympic Winter Games, FIFA 13, plus two others
£20 Argos Voucher when you buy selected Nintendo Consoles (including Wii U)
There is also a £10 Argos Voucher when you spend £100 offer on at the moment, and I doubt that the purchase will qualify for both voucher offers at the same time, but asking can't hurt I suppose!
The £20 Argos Vouchers with Nintendo Consoles offer is an in store only one, as you get issued the voucher at the time of purchase, so if you opt for home delivery you won't get those. I'd say it's definitely worth using the reserve and collect if you are getting £20 worth of vouchers back though, wouldn't you?
Many thanks to SteMcr85 @ HUKD