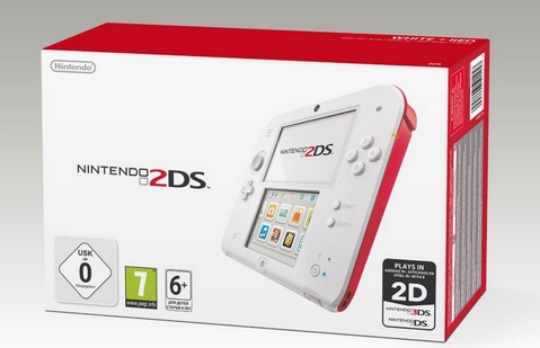 Can the price get any lower? The newest Nintendo 3DS handheld gaming console was launched earlier this month, and as everyone wants to buy the newest model the older versions of the 3DS and 2DS are going fro amazingly cheap prices. Amazon currently have the Red and White 2DS for £49 delivered!
At Christmas a 2DS console would set you back around £100 at the very cheapest( I know because my son got one!), and for them to be selling for half of that is a cracking price.
If you are looking for a starter console for a young gamer then the Nintendo 2DS is a great choice. It doesn't have the 3D graphics that the 3DS versions of the console do, but for younger children that's actually a bonus, as they are advised not to use that feature below the age of 6 or 7 due to their still developing eyesight. The console is small and compact, and easy for small hands to use and control. It's sturdy, and will survive a few drops on the floor (again, through experience, don't tell his Dad).
You can also get really cheap games from the original DS, for the 2DS, or the 3DS games will also work as well with the graphics just in 2D mode.
Tesco were selling the blue and black colour for £49 earlier, but that has already gone out of stock. Amazon seem to have dropped their price to match, but only on the red and white colour, but how long that will last for we don't know. My advice is to grab it at this price while you can!
Thanks to robertr @ HUKD