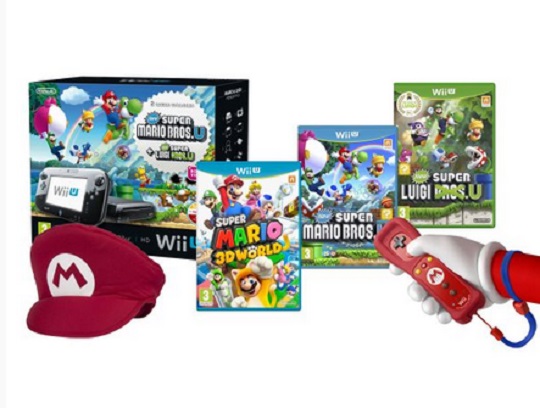 Nintedo UK's online store is offering an exclusive Mario Mega Bundle for £299 which sounds extremely expensive, but includes a ton of awesome stuff. If you're looking for the ultimate birthday present for a Mario fan, this is it.
The Mario Mega Bundle includes the Wii U Premium Pack, Super Mario 3D World, new Super Mario Bros U, New Super Luigi U, a Mario hat and a Mario Wii Remote Plus. The entire kit also comes with free delivery so what you pay now is all inclusive.
When you consider the cost of the Wii U console alone, this is an amazing deal. You get so much cool stuff to play with in this pack, and you even get a new console that you can enjoy when the kids are in bed. I am totally smitten with this set and I bet most Mario fans will be too.