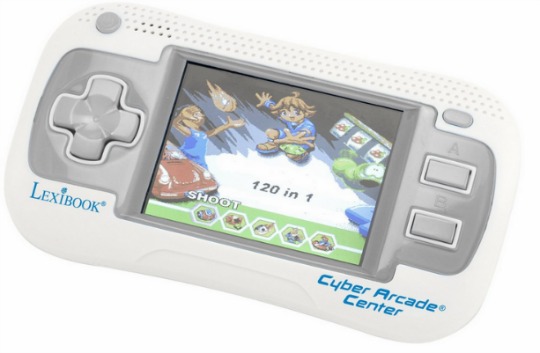 What can you get for a fiver these days? Not a lot when it comes to electronic toys, put it that way. We have found this rather retro looking Lexibook 120 Games Console for just £4.96 over at Amazon and we think it's a steal when you consider that it doesn't normally sell for much less then £15. It is an ADD ON item which means it can only be ordered when included in an order totalling £20 or more. This is the time of year when we are never off of Amazon though, right? So, adding it to an order shouldn't be a hardship.
So, what is the Lexibook 120 Games Console? It's a handheld gaming console that is pre-loaded with a total of 120 games. Don't expect the graphics to be like a Nintendo 3DS but do expect pixelated colour, retro visuals.
The reviews are mixed on this but we reckon that for under £5, one of these would make an excellent stocking filler. You won't ever need to buy any more games for it and the kids don't have to faff around with games cartridges etc, as they are on the console already.
The Lexibook Console also comes with an AV cable, a hand strip, a set of earphones and an instruction manual.