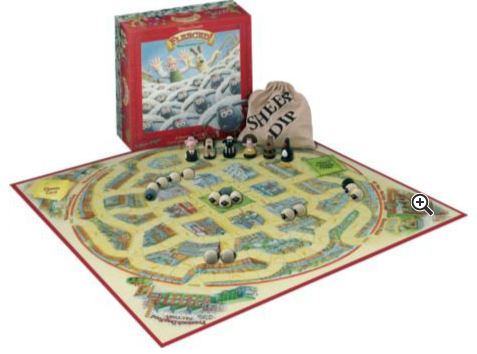 Did you know there was a Wallace And Gromit Board Game? Nope, me neither! And then, suddenly Amazon and Argos both had it on sale for £11.99. But Amazon being Amazon, that's no longer available and it's now over £20, so Argos has become your best choice, especially if you're local and can click and collect.
>Wallace & Gromit's Fleeced!: Sheep Rustling Game is a board game where players work their way around the streets seeking out fugitive sheep. Rustling them from their hideouts or from other players and herd them in long lines safely back home. But beware! Sheep rustling's a 'gambol'! The more sheep you rustle - the more other rustling rascals will have their greedy eyes on your flock.
The game is apparently beautifully crafted game piece's featuring your favourite characters.
It's for 2 - 6 players, aged 8 and over, and according to reviewers it is "Hours of fun and laughter", and "we haven't laughed so much in ages". That sounds great, doesn't it! Who doesn't enjoy a good laugh.