Disney Infinity Figure Bargains - from £5 @ Tesco Direct / Shop To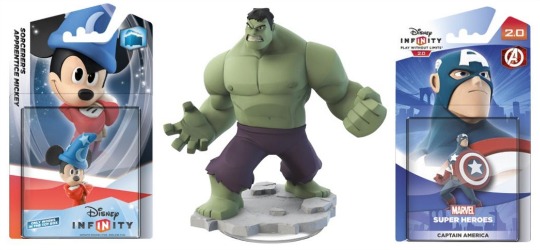 If you know someone who got a Disney Infinity System for Christmas, then it won't be long before they are looking to increase their collection of figures. There are a few good bargains out there at the moment, both at Tesco and Shop To.
Shop To have several of the Disney Infinity Figures reduced to £6.85, and this is by far the cheapest price for the newer figures. At this price are Captain America, the Hulk, Tinkerbell, Thor and Venom*. They also offer free delivery, so this is a great buy as these are normally nearer to £10 each.
Tesco also have reductions on some of the Disney Infinity Figures. If you need Sorcerer's Apprentice Mickey* then he is the cheapest at a bargain £5, down from £9.50, and there are a few others for £6 - £7.50 including Captain Barbossa and Mater.
Tesco also have a 2 for £17 offer on selected Disney Infinity Figures, and with the free click and collect this works out at a fab price too.
So, Mickey is the cheapest at Tesco along with a couple of others for £6, the next best price is the £6.85 figures at Shop To, and if none of these are what you need then take a look at the 2 for £17 offer at Tesco.
All of these seem to offer better prices than anywhere else at the moment, and hopefully will help increase the figure collection at a reasonable price.
Thanks to Morgan1985 and Cuki999 @ HUKD.