Connect Four £4.90 @ Amazon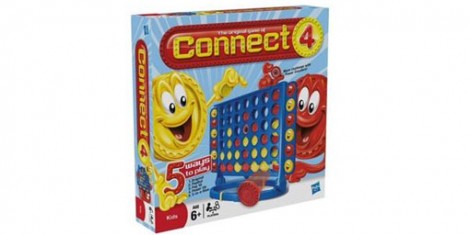 Amazon are currently selling Connect Four for £4.90, instead of £9.99.
There are only two weeks left until the end of the school year; parents across the land with young kiddies are facing the terrible prospect of having to entertain their little loved ones for at least six weeks until it's back to school time (this is where it's much easier having teenagers, they just sleep all day and then go out).
Board games were the saviour of my parental sanity when my kids were younger, especially when the school terms seemed to be shorter than the holiday times.
I loved playing Connect Four as a kid - I still like playing it now if I'm honest, there's nothing quite like a few quick-fire games with the teenagers - and would always be devestated when I missed a really obvious space I should have blocked, allowing my opponent to win.
This version of Connect Four has had some additional game play elements added to it:
PopOut: PopOut feature helps you get 4-in-a-row by popping a checker out instead of dropping one in
Pop 10: Start with the grid full of checkers and pop them out. If it's part of a 4-in-a-row, you get to keep it. First to keep 10 wins
Power Up: Use the Power Checkers to pop out one of your opponent's checkers or an entire row. Use the 'Go Again' checker to give yourself another turn
5-in-a-Row: For an added challenge use the wings to be the first player to get 5-in-a-row.
Five in a row? Then it wouldn't be Connect Four would it; honestly, isn't anything sacred?!
Thanks to nhskbhatia003 at HUKD