Please note this offer is no longer available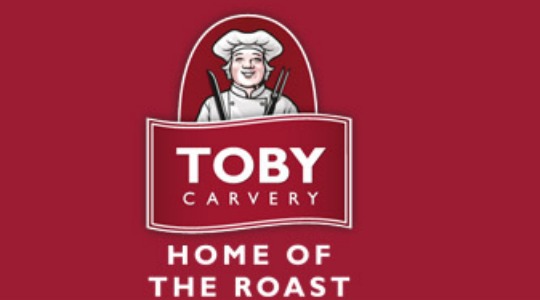 I don't know about you but I LOVE a roast dinner on a Sunday. Toby Carvery call themselves "The Home of the Roast", as much as I prefer my own home-cooked meals, we do go to such places when I cannot be bothered and we enjoy our meals. Toby Carvery care so much about the children that may use their restaurants that they run a Toby Carvery Chef School and are offering FREE Educational Trips for School Groups.
What does this Toby Carvery Chef School Trip involve? The school children will learn about the ingredients used in Toby Carveries, focussing on the huge range of vegetables that go into a carvery dinner. The children get a chance to feel, learn and taste a variety of fruit and vegetables and are shown how they are not just important for health but how they enhance a meal.
The trip lasts half a day and here's the best bit...all participants get a FREE Carvery Lunch. The school group with also be given a photograph as a momento of their visit. Bagsy, being the mum helping on that school trip!
Here's an example of a trip to Chef School from Toby Carvery:
10:00am Children arrive at their local Toby Carvery
A member of our team will be waiting to greet the teacher and their class.
10:05am Welcome
Introducing Toby Carvery and its famous roast dinners.
10:10am Vegetable workshop
A practical session for children to learn all about our veg in its raw form, before it's freshly prepared for our guests to eat.
11:10am Photographs
An opportunity to pose for a memento of the day.
11:30am Carvery demonstration
A Toby Master Carver reveals their skills in serving our freshly roasted joints – and teachers are invited to have a go.
11:45am Time to eat
Chef School pupils can help themselves from the carvery deck, enjoying a nutritious lunch filled with the delicious ingredients they've learned so much about.
12:15pm Goodbye – until your next visit...
Everyone heads back to school.
Thanks to vics219 @ HUKD