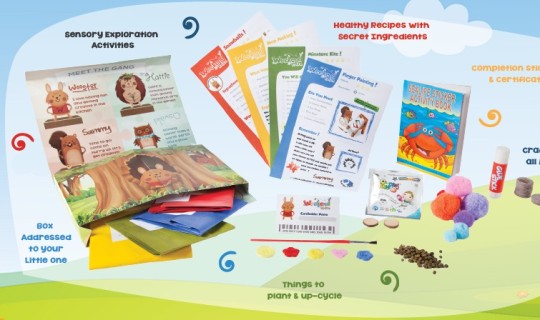 I signed my kids up at Weekend Box Club almost a year ago and every two weeks we received a weekend box in the mail. We love them, though we don't necessarily use them as you're 'supposed to'. However you choose to use it, you can sign up for a weekend box, and receive a free box straight away. You do have to submit your payment details, but if you cancel after your first box, nothing will be taken from your bank account. The promo code REDEEM should automatically come up when you are registering, but if it doesn't, just type it in!
So, if you sign up on their website, you have to enter your details, and your payment details - payment will be taken after your first box has been delivered, in advance of the next one, I believe.
After then, each box will then be £7.50 (billed monthly as £15.00 for fortnightly boxes or £7.50 for monthly boxes) and there's 47% discount for extra siblings.
If you need to pause boxes for a while - like during term time - you can too.
These boxes are perfect if you're going away for a while, since they come complete with almost all the craft stuff you need in them - glue, glitter, everything. If you choose to do them as they come though, you get an email every week in advance of the boxes' arrival to tell you what extras you'll need - normally for the recipe.
Each box comes with four activities, colour coded for ease: a recipe, a craft, something 'green' and an activity, roughly.
We love them! We took a few unfinished projects on holiday recently and it was perfect as we didn't have to buy bits or pack extras!