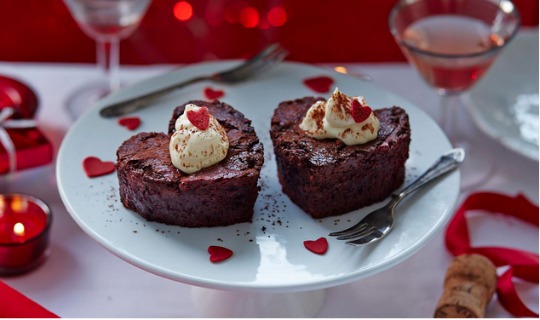 If you are going down the Valentine's Night In route with your loved one, then you could grab one of the meal deals that M&S and Tesco are doing, or if you're feeling brave you could always whip up a treat yourself.
Tesco Recipes website have some wonderful ideas in the Valentine's section, with ideas for a meal for two, sumptuous desserts and cakes, and even edible gifts for you to make.
I love the look of the Red Velvet Brownies*(that's them in the picture at the top), and they look like one of the easier dishes to make, but there are some amazing creations depending on how good you are in the kitchen.
If you need a bit of inspiration then it's definitely worth a look. I wish I was up to making the Love Heart Almond Cookies*, but I fear that my icing skills are in no way up to that!