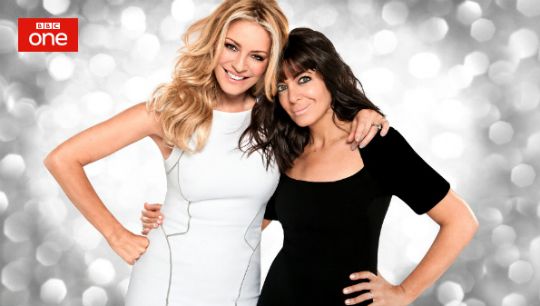 Got plans for Saturday? Well of course you are staying in - it's the Strictly Come Dancing Launch Show! BBC 1 7.15pm by the way. If you are a fan of the sequins, sparkle and excitement then how would you like a chance to be in the audience, getting a close up look at all those celebs strutting their stuff? The BBC have just opened the registration for the draw for free tickets, so you can apply now!
How the process works is fairly simple - you have a list of dates to choose from, and you can select as many as you wish. Applications are accepted up to 4pm on Thursday 10th September, and after that there will be a random draw to allocate tickets. Demand is huge and you can only get a maximum of one pair of tickets per household.
Apart from the Blackpool Tower Ballroom Special all the shows are in Elstree Studios, and the show dates are not transferable so make sure you can attend before putting your name n the list.
There's lots more information on the link above, so have a quick read before you apply.
From what others have said about BBC ticket shows, and from my hubby's experience, these tickets do not guarantee entry as they issue more tickets than seats - they can't have empty ones when the cameras start rolling! If you get tickets make sure you still get there early!
Who do you fancy for the winner this year? Peter Andre? Jay from The Wanted? Jamelia? Ainsley Harriot? Keeeeeeep dancing! :)