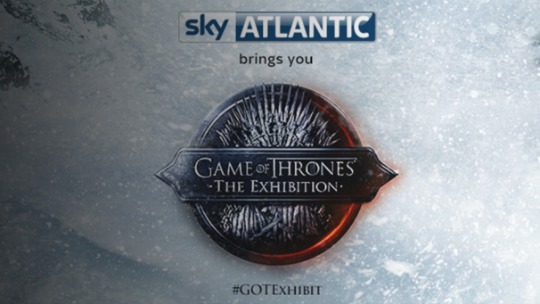 Firstly, I am not suggesting that you take your young children to this - this is for the grown ups!
Sky are giving out Free Tickets to the upcoming Game Of Thrones: The Exhibition at the O2 in London for Sky Subscribers only, and booking opened today.
They already have an apology on their website as they are having technical difficulties due to the amount of people trying to get these tickets, but with the HUGE popularity of the show I am not at all surprised.
If it's something you are interested in then I would still give it a go before the tickets are all taken, and I don't think that will be too long!
It sound pretty fantastic to me, but then I am a fan. There is a 4D experience where you get to climb the Wall, you can see props and sets from the series, including the upcoming 5th season, and you can pledge allegiance to your favourite House as you enter. Wow. Wish so much that I could go!
The show is on from 9th - 12th and 15th - 17th February, and to request tickets you have to be a Sky subscriber and have created your online Sky ID. If you haven't got your ID yet then there's a link and instructions here.