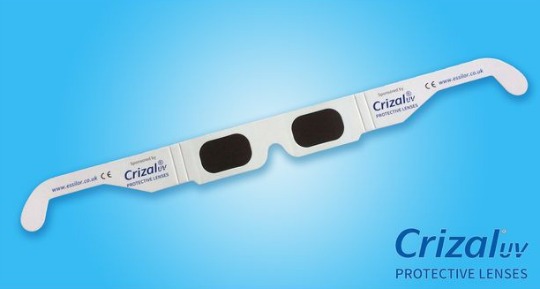 Updated : Looks like there will be a voucher in the paper to be redeemed at Morrisons. Due to the popularity of these, I'd get there early to grab a pair!
There will be a free pair of Solar Viewing glasses free for everyone who purchases a copy of tomorrow's (Thursday) Daily Record. The paper is for sale in Scotland only and it doesn't look, at this point anyway, as if the Daily Mirror which is the Record's sister paper will be taking part, although we are keeping an eye out.
The eclipse will block out up to 90 per cent of the sunlight across parts of Scotland between 8.25am and 10.45am tomorrow. However, the temptation to witness the spectacular phenomenon with the naked eye can cause damage to sight or even temporary or permanent blindness. While not wanting to spoil anyone's fun or be overly dramatic, it's important if you're planning on viewing the Eclipse to be prepared.
You can find out more about the Eclipse HERE.
Thanks to miikeyblue @ HUKD!