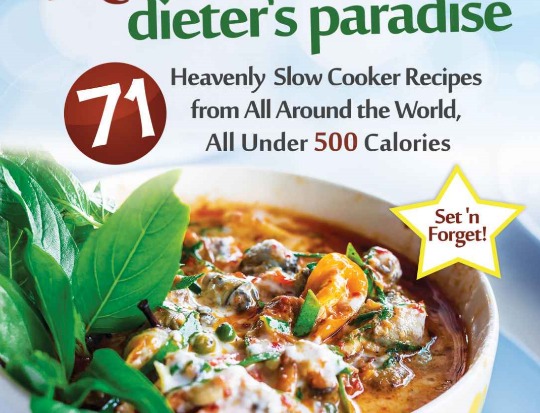 Normally £5.37 for the book,  the "Slow Cooker Recipe Book dieter's paradise" is now free from Amazon for the Kindle or Kindle App. This can also be downloaded to an iPad and is available on the iPhone via the Kindle App.
It contains 71 recipes from around the world and each one is less than 500 calories.
Six 5* reviews on this one so it does look like a great little freebie for anyone wanting to lose weight. One of the reviewers commented :
This is a great book of recipes.

I have only had it a week - and already made three of the recipes - each of which was both healthy and delicious.

I have found with other Slow Cooker cookbooks that the recipes are all a variety of the same theme - this book was different - the recipes were not only versatile but also offer an ubundance of options .... there is SO much to choose from.

Looking forward to working my way thorugh all the recipes in this book....and LOSING weight in the process!! Highly recommended.
High praise indeed! Worth a look?
Thanks to shell1979 @ HUKD!