FREE Minecraft: Ultimate Book of Secrets: Unbelievable Minecraft Secrets You Coudn't Imagine Before! [Kindle Edition] @ Amazon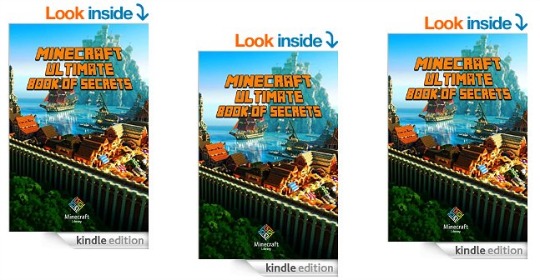 Yeah it is a long title! It's also free right now for all the Minecraft fans out there.
Minecraft seems to grip people, especially kids, so any freebie is appealing to me as a parent and if you can grab this one for free and earn some brownie points with the kids in the process, what's not to like?
It is billed as the ULTIMATE Book of Secrets, designed to help you discover secrets you couldn't image before and apparently you will become a pro master in Minecraft. Big claims but all joking aside, if it gets little ones reading about the game as opposed to playing for a while, that's got to be a good thing, right?
It's around 96 pages long and it's the kindle edition. Simply click the link and download it for your fan and sit back and take the credit for the find.
Thanks to BundelKhandi @ HUKD!