Free Minecraft eBook for Kids: Legend of ZombieZilla @ Amazon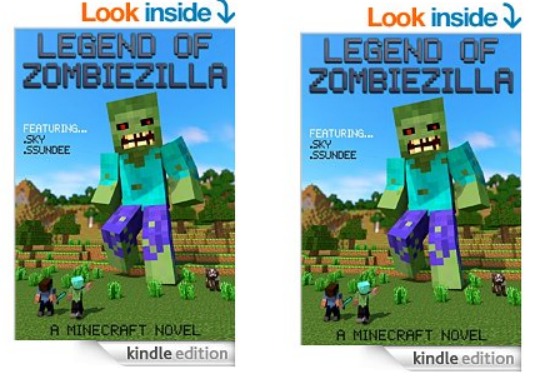 For 3 days only this eBook (Kindle edition) will cost you nothing, my favourite amount!
The clocks have went back, it's dark, rainy and windy – yes I am a little ray of sunshine I know but my point is mainly that the kids will be spending more time indoors from now on and they still need to be amused and entertained. Minecraft is such a popular activity, this free eBook may just get them off the actual game for an hour or two, which has got to be a good thing right?
The synopsis over on Amazon is as follows :
Sky was wrong…
After a shaky situation with a zombie, Sky never had another thought about what had happened. The chance of him meeting that zombie again was almost impossible. After all, it was just a zombie, right?
Oh no. Something magical had happened inside that zombie. It was no ordinary zombie now... It was a huge and invincible ZombieZilla!
Now with ZombieZilla terrorizing all of Minecraft, Sky and his buddy SSundee have to do something fast. How will they face this deadly monster? Can they bring him down for good?
Find out in this epic Minecraft Novel with the famous Sky and SSundee!
Ah zombies and Minecraft, I'm not sure this could have any more appeal and just in time for Halloween.
Know any fans that wouldn't want to miss this one?
Thanks to lollipop100 at HUKD for the deal!