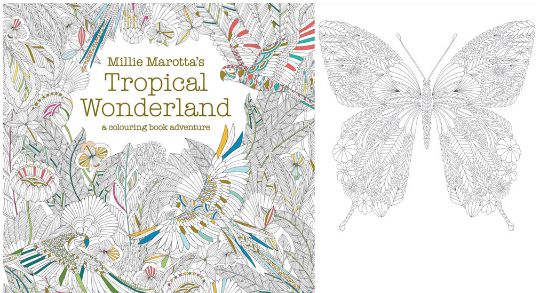 Who'd have thought colouring books for adults would become so popular, but they are literally everywhere right now! If you're looking to get in on this new craze for breaking out the crayons, then you need to take a look over at Hobbycraft, as they are currently offering free colouring patterns to print off and have a go yourself.
The idea of 'adult colouring books' was brought around as a way to reduce stress and anxiety. A break from our hectic lives and a way to de-stress and unwind. It is hugely popular and is said to be very therapeutic. If you fancy having a go but don't want to go the whole hog and buy a book just yet, then it is worth printing off a few of these designs and 'try before you buy'.
Alongside the beautiful Butterfly design is the Toucan* pattern, Elephant* design, Owl* design and several other designs including Floral, Seahorse, Paisley and Tiger*. Happy colouring!