Free* Letter From Santa @ The Royal Mail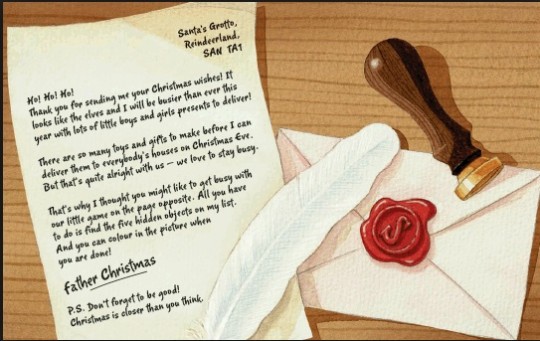 The Royal Mail are providing a free letter to Santa service again this year. I say free* because while the service itself is free, you do still have to buy a stamp to post the letter with.
According to the Royal Mail, Santa is extremely busy already, but if you start sending him your Christmas letters now, and before 6 December, he'll be able to respond with a card before Christmas.
To ensure Santa receives your letter on time please can you send to the following address:

Santa/Father Christmas,
Santa's Grotto,
Reindeerland,
XM4 5HQ
They do say "Santa will respond to as many letters as possible, in between getting the sleigh ready for the long journey on Christmas Eve", which makes it sound like there's a chance you may not receive a response - so make sure you have a spare on hand, if you need to! (Or look at the NSPCC's one, which is around £5, but goes to a good cause).
Remember to include your (child's) full name and address in the envelope, so Santa knows who wrote to him!
Thanks to Fay on our Facebook page!