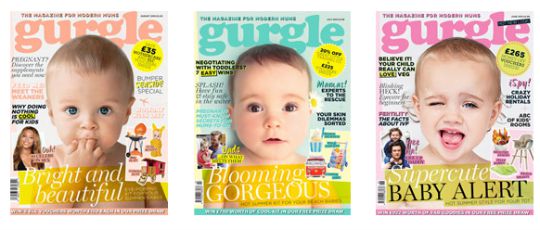 Fancy a free magazine? Gurgle magazine which is sold in Mothercare and ELC stores is giving away a free copy of their magazine, worth £3.20.
It's really simple. All you need to do is ring Gurgle on 0114 205 9425 and quote code MCEMAIL for your chance of a free copy of the magazine. Numbers are limited, so how many are left I have no idea I'm afraid.
Gurgle normally have lots of money saving vouchers in the magazine for discounts at Mothercare and ELC, as well as articles, advice, news, reviews and competitions.
If you find you like it and make use of the vouchers then they also have a special offers on subscriptions where you can get 12 monthly issues for £12, which is apparently a 71% saving on the regular price!