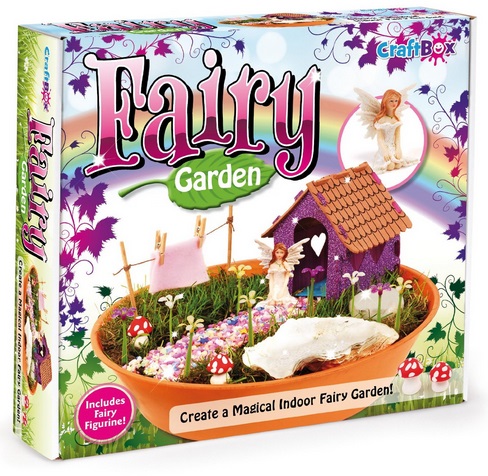 A few weeks ago I told you about the Craft Box Fairy Garden that my kids and I had been creating, and that box is now selling at £11.83, delivered. Honestly, it's fabulous value for money! My children spend time tending their fairy garden every single day!
This Craft Box Fairy Garden lets you create a magical fairy oasis.
There's a 12-page activity guide that tells you how to construct your garden, or you can just make it as you wish. I know 12 pages sounds daunting but think Duplo... very easy step by step instruction.
This kit contains everything you need to make your fairy feel at home - you just need to add soil. There's stones for the fairy path, a wash line, and even "fairy dust" or glitter.
It's a really lovely project to do with kids, and the grass grows quite quickly. It's also quite hardy - my two year old specifically loves digging around in it, and the grass keeps growing!