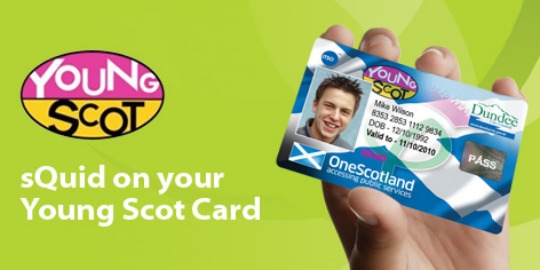 You may or may not already know about the Young Scot Card. Designed for young people aged between 11 and 25 living in Scotland it gives access to over 1,500 discounts.
Traditionally the card will be brought to young people's attention in schools but not all schools do this and also as it's valid right up until the age of 25, if you lose your card it can be easy to forget that you may still be eligible for these discounts.
So what does it do? Simply this handy little card gives young people living in Scotland money off the latest fashions, travel, rewards, and much more.  They can take 10% off prices at Cineworld, reduced rates at Vue or reduce their bill at Pizza Hut by 20%. O2 are included and there's up to £50 credit on mobile tarrifs available, while discounts can be had at major retailers like Topshop, Topman and more. You can full the full range of discounts and offers HERE.
Travel can be expensive but If you are 16, 17 or 18 you can get cheaper transport on buses, trains and ferries with your Young Scot NEC Card. You will get : one-third off adult single fares on buses all over Scotland, up to 50% off weekly or monthly tickets and up to one-third off single or return train journeys in Scotland and two free return ferry journeys to the mainland if you live on an island.
Already have the card but didn't know there was an app? Free to download from iTunes and Google Play, you can do that HERE. You can also use this to earn rewards by completing tasks and then spending them on fun things. Anything you like the look of?
Lastly the card is a handy way to prove your age. Scottish Law states that the PASS hologram on the card makes it a credible and legal way to prove your age, just like a driving licence or passport.
Not bad for free eh? Do you or anyone you know have a Young Scot Card already? It sounds like a great idea. If you have any feedback on yours we'd love to hear it!