Summer is looming; let's be positive and assume that the rain is going to stop, that the sunshine is going to put in a regular, and hot, appearance and necessitate the wearing of shorts and small vest tops etc.
Of course, June, July and August are also the favourite wedding or 'two weeks abroad' holiday months of the year - these events also throw our bodies into the spotlight:  looking amazing in our wedding outfits or fabulous on the beach.
If your New Year's 'get fit, look hot' resolution is, now, nothing but a distant memory then the impending warmer months will NOT be thrilling you; hiding underneath big baggy jumpers is fast running out as a viable wardrobe option!
So what are your options?
Actually use the gym membership you took out in January
Join a gym (after all, you did intend to back in January!)
Employ a personal trainer (they're not just for celebs)
Buy one (or all) of the many exercise DVDs that are on the market
Along with one of the above, embark on one of the crazy diets used, allegedly, by any of the famous thin people.
Alternatively, you could consider becoming a member of thinQfitness.com
ThinQfitness.com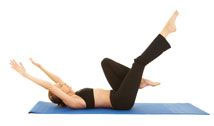 Now, you may or may not know that most of my offline life revolves around Health and Fitness and helping people achieve the body they want, so it was always going to be interesting for me to review thinQfitness.com - I had to turn my training brain off and (try) to forget everything I know, everything I do and everything I teach!
So what is it thinQfitness.com?  Well, in a nutshell, it's an online library of on-demand fitness videos.
Some are free and available to anyone who just happens across the site and wants to test out a few.  If you register as a member then you'll be able to rent the fitness videos on a pay-per-view basis: 49p for short videos, 99p for the medium ones and £1.49 for the long workouts.  Or you can pay to become a full member and have unlimited access to all of the resources for a monthly fee.
There are four levels of monthly membership - 1, 3, 6 and 12 months - and cost between £4.99 and £44.99; you can also buy membership as a gift for someone.
For your monthly membership money you will get access to
436 fitness videos featuring a range of different trainers
Interesting, and informative, articles
Blogs written by the trainers
A forum where you can ask questions and share how you're getting on, and
A shop selling all things training
The Videos
The videos cater for all abilities and have been divided into sections according to who they're aimed at.
There are videos for kids and teens (these are, for me, hideously cheesy with bouncy trainers who grate on my nerves within 30 seconds, but the kids are going to love it), there's a brides-to-be section, videos for those with high BMIs, beginners, dance videos for those who aren't rhythmically challenged, maternity videos too for mums-to-be.  There are short fitness videos, those that require weights and those that are purely cardio.
The videos can be adjusted to suit your broadband speed; be warned, if your internet connection is s-l-o-w then you may just burn off the required amount of calories in frustration at either waiting for your chosen fitness video to play, or it stopping and starting all the way through.
There's a mix of male and female trainers you can 'train with' - if there was a 'trainer with the best name award' then it would have to go to Sphinx Patterson (he won't be winning any 'best dressed' prizes with his silver fish-scales all-in-one training combo outfit though!) - and all the videos have an experience rating too.
The Articles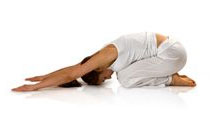 If you've not been around Health and Fitness before then there's plenty in the 'Lifestyle' section (where the articles live) to keep you informed whilst you drink your glass of water or mug of detox tea.
The articles have been ordered into sections for you, making it easy for you to find whatever you want to read about easy to find.
If you want to read about all things nutrition, there's a food section; there's a life coaching section too (it's much easier for you to change your body if you make the right changes to  your mindset and attitude too).
The Blog And Forum
It can be easy to assume that everything's okay for personal trainers, that they've got it all sussed and don't have to contend with the struggles that mere mortals do.  Well, you'd be wrong - the Blog section will give you an insight into the minds and lives of the trainers, along with their hints, tips and advice on all things fitness.
Whenever you start a new fitness regime there are always questions - the Forum section is a place where you can do this and share your own tips and progess with other members.
The Shop
My training brain refused to stay silent when it came to mooching around the Shop section.   Yes, you can buy almost anything from a floor mat costing £20 to a treadmill costing the best part of £2,000 but you can buy a lot of everything you need MUCH cheaper elsewhere.
Pretty pastel coloured dumbbells that are quickly going to be too light to really be of much benefit to you, skipping ropes for almost £20 because they have Reebok printed on them and all sorts of other over priced 'kit' really is guaranteed to send my heart rate through the roof in despair.
You don't NEED to spend a fortune on expensive equipment; if you've been dabbling in getting into shape for years then the chances are your garage/store cupboard/DVD shelves are going to be littered with fitness gear, bits and pieces that were used whilst you were all excited for the first two weeks and have been successfully gathering dust since then.
I'm not saying don't buy anything from the shop, just be savvy and shop around for competitive prices - metal dummbell bars and iron plates might not look pretty but they can be added to as you progress and don't cost the earth either.
And finally...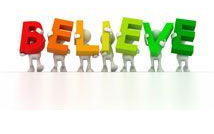 What do I think of thinQfitness.com?  I think it's a massive resource for such a small monthly fee.
Will it solve the world's obesity epidemic? Not in one lunchtime, no.
Will it be useful for the gym-shy or those who want a bit of guidance without committing to anything formal? Absolutely.
Is it for those who already have training experience?  Probably not, certainly not for me - but then I've spent time training with a former Mr Britain and Mr Universe finalist and routinely deadlift more than my own bodyweight, so I appreciate I'm not that representative.
Even so, if you know your way around the body and how to train all parts of it then I don't think there's enough here to keep you challenged or interested in the long term.
Is it any good for kids?  I'm undecided on this one.  For sure, younger children will enjoy the fitness videos in 'their' section - they're very dance move based and if you have a child who's happy to bob around most of the time rather than being a move perfectionist then they'll be all right.
If you've got a groover who likes to throw perfect moves then they may get a bit frustrated as some of the routines are quite tricky to get the hang of without stopping, rewinding and playing again a few times - I can pick up moves quickly, but some of them even took me a few goes!
Not only that, if your children are little then they're going to be relying on YOU to get them all set up with a video and will be tying up your computer for the duration.
Is it worth the money?  Well now, that's the million dollar question isn't it!  If you use thinQfitness.com on a regular basis and totally immerse yourself into all things within it to help you change your body and lifestyle then, YES it's worth the money.
If you buy yourself a membership, watch a few of the videos sitting at your desk and then don't do anything else with it for weeks or months on end then, NO it's not worth it.
Do I think you should go and have a look at thinQfitness.com?  If you have even the vaguest spark of desire to improve your health, increase your fitness and just 'do something' then YES, go and pay them a visit.  Doing something is far better than doing absolutely nothing at all and once you make a start, don't stop!