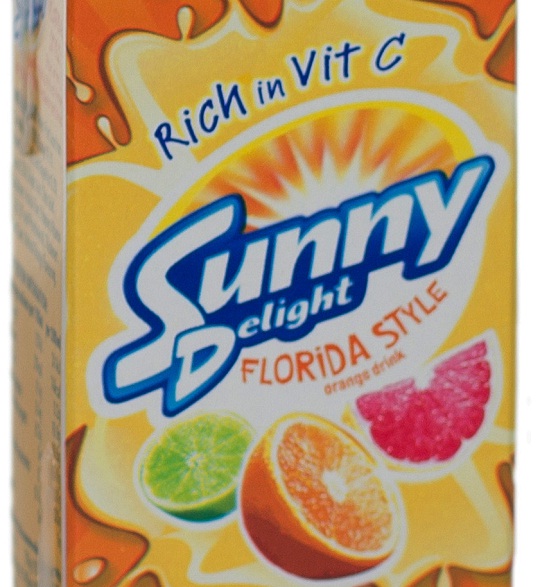 Sunny Delight? Now that was a blast from the past. When I was asked to review their latest product I was quite surprised as I didn't think they were still around. Their branding was pretty powerful though. I can hear the theme from the adverts in my head as soon as I read those two words.
Back in the 90s, Sunny Delight was huge. And hugely controversial too. Forget about Fruit Shoots. Sunny delight was loved and adored by all kids, and discussed endlessly by all parents. Did it cause hyperactivity? Did kids personalities really change just by sniffing the bottle? Was it healthy or junk?
What can I say? We bought them for the step kids when they were at primary school. Why? Because they were enjoyable. Sunny Delight might have had a lot of things wrong with it but the one thing that the drink changed completely was our whole idea of juice drinks. Attention was paid to making them interesting, with a good flavour. Suddenly, children wanted to drink these for a treat and not fizzy pop. It was a huge change at the time.
Now Sunny Delight is back, with a new improved formula. No preservatives, no artificial colours and no artificial sweeteners.What you do get is added Vitamins A, B1, B6, and the drinks are also bursting with Vitamin C. That's all from the press release - I don't normally talk like that about the vitamins in my food!
Also new is the packaging. The Sunny Delight I'm familiar with came in bottles. Now you can get it in 200ml cartons, the right size for lunch boxes. You can buy them in packs of 5 (one for each school day I guess!) from Asda for £1.98. Look for them in the chilled aisle.
Intrigued to find out what they were like? So were we. I received a carton of 30 boxes, to try them out. Here's how we got on.
 Sunny Delight Florida Style
I received 30 200ml cartons of the Sunny Delight Florida-style drinks. This is a blend of oranges and limes. An interesting mix, and not one I'd have thought of personally, but it is apparently one of their best selling flavours.
We had a sudden burst of sunshine just at the start of July, and everyone flocked to the park after school. To test this out, I took the cartons along with me then, in a cooler box to keep them chilled.
First off, about six of us mums tried one out each ourselves. I think we all had those memories of all the controversy surrounding Sunny Delight in the back of our minds.
The flavour works really well, and I can see why people prefer Florida style over, say, straight orange. The limes do give it that nice bit of a tang, while the oranges give it a sweet flavour.
It got the thumbs up from five of us, while the sixth mum felt that there wasn't quite enough flavour in there. She'd have liked it to be a bit stronger.
Overall though, the drinks were refreshing, pleasant, and didn't make any of us want to run around uncontrollably. Next up, the kids. We handed out the cartons to all our children and their friends. I'd say they got the thumbs up from all of them, but none of them stopped long enough to say anything. Thirty kids appeared from nowhere to grab boxes, then disappeared and only returned when the cartons were sucked dry.
Interesting, at least two of the boys who drank this don't normally drink orange juice.
I liked the flavour of these more than I did Capri Sun, and I thought the added vitamins were a nice touch. They got the approval of all the kids who tried them too. Overall, I'd prefer to put a carton of freshly squeezed fruit juice in my son's lunchbox. But for something fun, and a bit different (he's one of those who won't normally drink orange juice) and definitely opt for this one.
Pros: extra vitamins, great taste, enjoyed by everyone
Cons: still better to get natural vitamins than added ones
Overall verdict: 9/10 as far as these types of drinks go, a better option than a Fruit Shoot, and tastier than a Capri Sun.