Spring Cleaning Special Buys from Thursday @ Aldi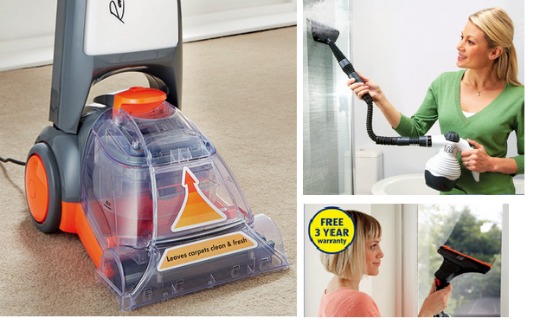 This Thursday Aldi's Special Buys are loads of great things for getting the house all sparkly if you are in the mood for a good old spring clean.
If you are serious about your cleaning then amongst the larger items are deals on a Carpet Washer for £59.99. a Steam Cleaner for £17.99, a Steam Mop for £39.99 and a Window Vac for £29.99.
If you just want to grab some regular cleaning supplies or replace the grubby mop then there are lots of low prices on things like indoor brooms, oven cleaner, stain remover, and ironing board covers.
There are also laundry items on offer, with special offers on detergents and fabric conditioners - 9p a wash is a brilliant price for washing powder. I want to grab a couple of the wash bags that are £2.99, as these are great for washing trainers or for protecting delicates in the washing machine.
Spring Cleaning isn't the most exciting topic in the world, but we all have to clean our houses (boo!) so we may as well get the things we need to do it at a bargain price.
These offers are in store only from Thursday 15th January, and depend upon availability.