Would you buy food past its best before date? Are you fussy about the sort of packaging your food comes in? If the answer to those is yes and no, then you might be able to save quite a bit of money - perhaps as much as 75% on your grocery shopping. In fact you could buy a load of groceries worth £100 but only pay £25. You either already know what I'm about to tell you or you think I'm nuts. This is the bold claim made by the owners of clearance supermarkets.
These are online supermarkets that sell foods that the supermarkets would normally simply throw away. Not perishable foods, or anything that wouldn't be perfectly safe to use it. Just foods that the supermarkets are unable to put out on their shelves.
There are two that I could find in the UK. Approved Food and Food Bargains.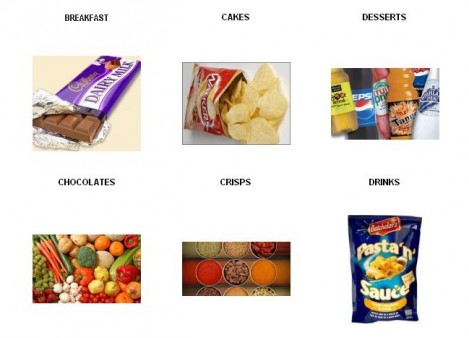 The clearance supermarkets buy these unwanted food items at practically next to nothing, and then sell them on to us. According to Dan Cluderay, the founder and owner of Approved Food, "our biggest demographic is mums who are buying for the family. And they want wholesome foods - they're not interested in buying bags and bags of crisps just because they're cheap. They want food that they will actually eat."
"New customers always come in thinking that this is going to taste like crap. But we've had no complaints ever about the edibility about the products."
That's not to say there aren't complaints however. A trawl of the forum for Approved Food reveals that there are lots of dissatisfied customers when it comes to the delivery of the goods. With orders not turning up when they should, or not being as careful with the boxes as they should.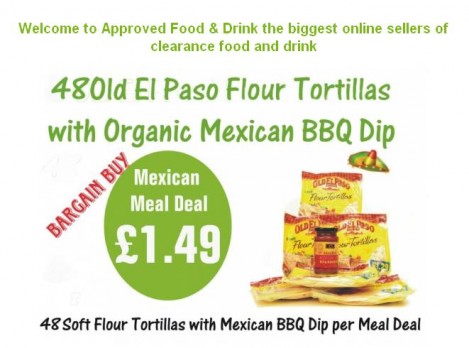 Approved Foods charges £5.25 for most parts of the UK for the first 29kg. Delivery starts at £4.99 for 29kgs. Both will deliver within 2 to 3 working days, which is not exactly as convenient as supermarkets that deliver within one hour time slots. But then you're not exactly paying the same amounts of money.
It doesn't come as any sort of suprise to find that they started out selling products out of the back of a van at markets. They found that the same people were coming back again and again, and realised the scaleable potential of what they were doing. The internet was the perfect tool to enable them to do just that.
As I said, there's no fresh food to be found here. Nothing perishable. All fruit and vegetables will be in cans or jars. Big sellers for mums are the cereals and staples such as rice and pasta. It is also good for niche products, as the clearance supermarket never knows what it will be getting in.
Dan Cluderay explains that has been the key behind the success of the site. His business has just moved to new premises three times the size of the old warehouse. "Every week we're selling something new. For example, I've just bought a whole load of Twining Tea. That's the power of the internet. Customers can get bargains on specific things that they wouldn't normally look for at bargain prices. We have niche products that normally you would only buy if you like them not because they were cheap." He cites a quarter of a milion products being viewed on his site every day.
None of what they sell are items that have been taken directly off the shelves in a supermarket. In fact Dan says that for the majority, when they open the boxes it is the first time it has seen the light of day since packing. It's what the trade calls 'palatised' stock. Boxes of foodstuff that's been kept entirely on the pallets it has been delivered on and never removed.
What makes the supermarket throw this stuff out? Well the best before date may have expired or be close to expiring. This is just a guideline - after this time the food is still perfectly safe to eat. But supermarket customers won't buy it at full price. Other scenarios include out of date packaging, where the design has been changed before the products are put out for sale.
And Finally...
Well I was a bit squeamish really about buying these foods. It all seems a bit too bargain basement. But at these prices it seemed ridiculous to not have a go! So I've placed an order for what would have cost me £125 if I'd bought it all in Sainsburys - but here I'm paying £35. And now I'm just waiting for it to arrive. I'll be scrutinising this closely and writing a review later this week.
In the meantime, have you used one of these sites? Did you find them to be a real bargain or a false economy? Share your experiences here!