Review: Toasty Tasty Gadget For Parents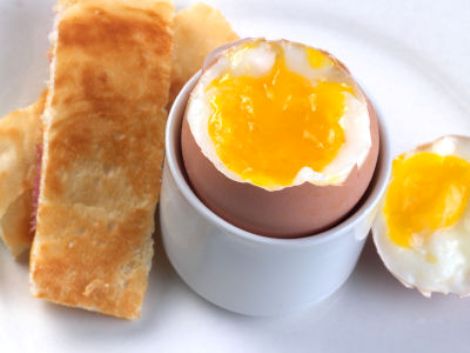 PlayPennies HQ received this product a while ago and the review is running late because we were extremely reluctant to send it back. The Tefal Toast 'n Egg is one of those funky and unique devices that make breakfast just that little bit easier.

So what exactly is the Toast 'n Egg, I hear you ask me? Well, this is a simple, toaster sized, gadget that will boil your eggs (or poach them) while toasting your bagels/bread/buns at the same time. It can even warm up pre-cooked meats while working the other two jobs. When I first heard about it I was dead excited about playing around with it.
The item arrived in a ton of fiddly packaging that nearly gave me heart failure at the thought of packing it all up again when I sent it back. You get a little poaching pan, a boiling pan, a measuring cup and an egg poker, and obviously the big toasty chap himself.
The actual size of the unit is decent. If you're struggling for space in your kitchen he takes up about the same amount of space as a large toaster. You do need to ensure it isn't placed under cupboards though, as steam gushes forth in great quantities.

Setting it up and boiling the eggs took seconds. You just add a little water into the tray provided, poke a hole in each egg and then press Start. Really. It can boil up to four eggs at a time but it can only poach one at a time.
This, I felt, was a bit of a negative in light of the fact that this is a family site and there are few families that can tolerate waiting four minutes a pop for each egg to be individually poached. Especially if the person doing the cooking is hungry mummy.
But if boiled eggs are your thing then this is a winner. Actually, I'd get this just for the fact that it can create the PERFECT egg to your exact personal standards without any fussing with thermometers, dropping eggs into boiling water and so forth. However, if you're juggling a large family this device is way too small and fiddly and will require that each family member wait around four minutes for their breakfast. This isn't really doable when you've got school/work/nursery runs to tackle.
That said, the food that came out of this chap was superb. My egg was runny and my husband's was firm. The toast was golden and not burnt to a crisp and the sausages we reheated were perfectly warm throughout.
And Finally
As a gift or as a space saving slice of brilliance this is a superb buy. It's ideal for the smaller family and, if you can get past the toast and egg timing juggling, a quick and effective way of making breakfast.
However, this device was more about the novelty value and the size for me. The food may have been perfect but the components were difficult to clean, the timing annoying to manage and the price of £44.99, a little too high.
For those of you who are looking for an unusual wedding gift, or a gift for new parents, this is definitely worth buying as they will thank you for their divine eggs in the morning. Seriously, the eggs were perfect. There are several other sizes and options in the range so if the concept appeals to you, there are versions that cook several eggs at once, and even fry up bacon.