Kenwood Smoothie Maker £20 Delivered @ Amazon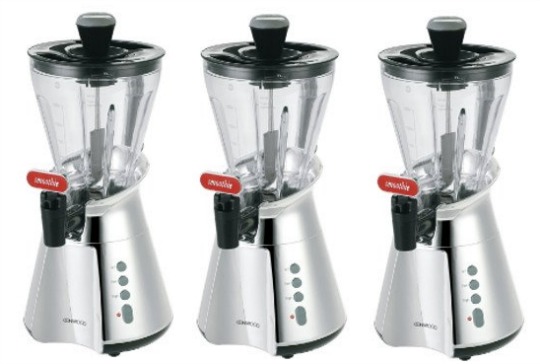 With the summer on it's way, it's nice to kick back with a thick strawberry milkshake, frozen cocktail or fruit smoothie. How do you make such amazing drinks? Grab yourself a Kenwood Smoothie Maker from Amazon. They are only £20 including FREE delivery at the moment, and would set you back over £30 elsewhere. It's £36.99 at Tesco Direct for example.
I won't lie to you, I am a cocktail making superstar! As a foodie, I am also quite partial to making soup too. As a lovely, thoughtful mother I make my kids thick, McDonalds style milkshakes too. My Kenwood Smoothie Maker went to electrical appliances heaven after me working it into the ground for four years. I will be snapping this up to replace it.
It has a 1.5 litre capacity, enough for six people and even features a pouring tap for easy dispensing. The 500w motor can crush ice with ease and that makes it good for Slushies and Frozen Cocktails.
It can be broken down into bits and cleaned with ease. I put everything in my dishwasher bar the motor part and it always came out fine. I will point out that this is not mentioned though so you do so at your own risk.
With the Smoothie Maker you get a recipe book, stir stick and instruction manual. I will tell you it is insanely easy to use and you will use it a lot, especially at this time of year.