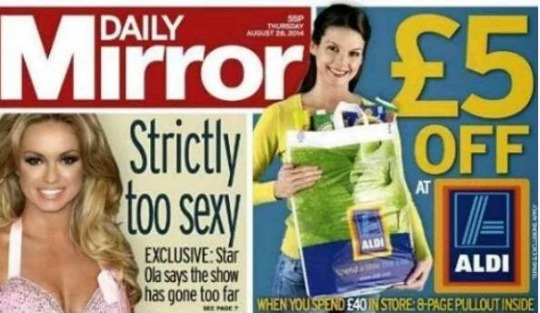 It's back! Pick up a Daily Mirror on Thursday and there will be a voucher to save £5 when you spend £40 at Aldi.
I only discovered Aldi fairly recently and have to say I feel as though I've been missing out now. I tended to stick to the big guns like Asda and Tesco purely for convenience, believing that I couldn't get brand names in Aldi and would have to make multiple shops. While it's true they don't carry the same selection of brands as the biggies, what they do have is quality and freshness. I'm a huge fan of their cooked meat and pasta sauces in particular but to be honest I don't think I've bought anything we've not enjoyed.
Each week they do Super Six on fruit and vegetables, which means a mixture of six fruit/veg are reduced to just 59p. Plus they normally do six fresh meat offers too meaning you can eat really well for next to nothing.
Thanks to donaldmcgill2 @ HUKD!