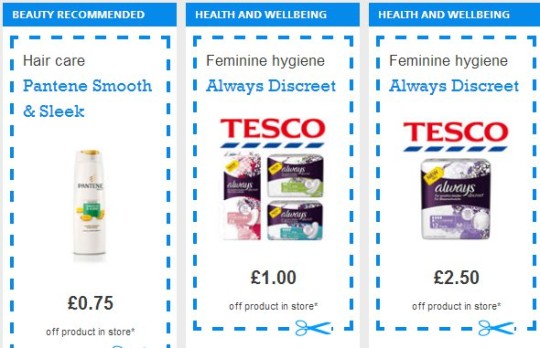 If you're heading out to do your grocery shopping tomorrow, don't forget to take this month's vouchers from Super Savvy Me.
You may need to sign in if you're a member, and if you're not a member you may  have to register.
The Always Discreet vouchers are for Tesco only this month, by the looks of it and they give you £1 - £2.50 off products bought instore.
If you're shopping online, just click the "e" to apply the savings to your online shop, but if you're shopping in store, print off the vouchers and take them with you to whichever supermarket you use.
There's £4 off men's and women's shaving, £2 off laundry and £1.50 off other household items this month, and as the big supermarket says - every penny counts.